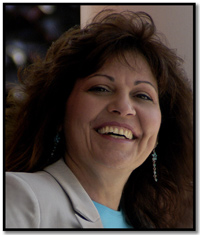 Sandra Summerhayes
Sandra is the founder of Sandra Summerhayes & Associates Professional Training Group.  Her commitment to personal and professional development, while meeting the needs of specialized interest groups, has been the cornerstone of a 20 year career in Training & Development. Couple this determination with a warm intuitive sensibility and you have a powerful force for initiating change in your business or organization.
Sandra has also worked with organizational supervisors and managers to develop individual learning plans for strengthening their leadership abilities.  She aims to meet their specialized needs by engaging them in training needs analysis and by coaching management to identify training gaps among themselves and their staff. Whatever the requirements, each organization gets a tailor made solution, one that works solely for them and is delivered in an innovative, fun and professional manner.
Sandra is a certified trainer, facilitator, human resource specialist, employment counselor and laughter leader as well as being certified in the Myers Briggs Type Indicator, Personality Dimensions, Emotional Intelligence and is one of only three Thiagi Certified trainers in Canada. She is past Chair of the Leadership Niagara Curriculum Committee, a past Director of the Port Colborne Wainfleet Chamber of Commerce as well as Chair of their Education Committee.
Sandra Summerhayes was recently interviewed by Dr. Robin L Owens about Leadership purpose. Take a look!
"Sandra has written a must-read book full of insightful information for those of us who want to learn about the benefits of choosing happiness at work.  What I appreciated most was how Sandra captured the authenticity of the experiences shared by those she interviewed.  This is a brilliant example of Sandra's passion for helping people become the best version of themselves."

Sandra has been a tremendous asset assisting with the facilitation of our in-house management training programs over the past two years. Sandra has been able to grasp the intricacies of our ever growing businesses consisting of over 100 Community & Daily Newspapers, Magazine publishing, Consumer Show's, Directories and Internet Portals. Her ability to truly listen and facilitate productive dialogue in numerous sessions covering a large variety of topics from new manager sessions to hiring & developing top talent, coaching, motivation, communication, managing tasks and priorities, positive discipline, leadership and change management has helped empower our manager's in facing the daily challenges of this dynamic industry.

"Written in the voice of the story tellers, Choosing Happiness at Work provides the reader a journey to discover their own happiness at work while reading the experiences of others. Each story conveys key insights, messages and learnings that helps us make sense of our own thoughts and experiences about the meaning of happiness. Sandra completes the journey by giving the reader the questions to explore the meaning of personal happiness at work and to be a happy leader. Enjoy the happiness journey."

"Attending the "Choosing Happiness at Work" session with Sandra has re-energized me! Her expert facilitation skills coupled with lots of interactive components allows you to reflect on your own experiences and ultimately understand that it truly is your choice to be happy. The book is also a wonderful read that can be enjoyed in small bites (although it was tough to put down!). I highly recommend this training to anyone seeking to create a more positive and fulfilling work environment."

It is with great enthusiasm that I recommend Sandra Summerhayes. I have had the pleasure of working with Sandra multiple times in various facets. Whether you are working with Sandra as a colleague or a participant of her many workshops, she brings great enthusiasm, knowledge and concern for quality. Sandra's knowledge of her training programs, such as Personality Dimensions, is next to none. This knowledge, along with her warm personality and flawless delivery make for exceptional workshops leaving you feeling like there is nothing you cannot tackle. I have also had the opportunity to work with Sandra and it was an absolute pleasure. She maintained open lines of communication, gave useful feedback and always provided the highest quality of work. As a young professional, Sandra has left me with useful tools, tips and tricks that I refer to on a regular basis. Her 'open door' attitude means that she is a mentor that I take extra effort in utilizing. I am happy to include her in my network.

[As a new graduate], I found myself in an employment world of shrinking job availability and increased competition. Sandra was pivotal in assisting me with understanding myself as a person, and as a potential employee. Her perspectives on what personal and professional characteristics businesses are looking for in employees were remarkably insightful. Sandra worked with me to provide me the self-awareness I needed to speak confidently with potential employers…I owe my success in my job search to Sandra.

Having worked with Sandra for many years in a variety of capacities I have always found her passion for people to be at the core of the work she does. Sandra's dedication to bringing people together to learn and challenge themselves is remarkable. If you have ever been in a room with Sandra you will leave energized, with a renewed passion for your work and an enthusiasm that is contagious. I have had the opportunity to experience firsthand the kind of impact she has had on our staff and clients through various learning sessions. Sandra is a true professional who is continuously learning and sharing her knowledge with others. The John Howard Society of Niagara is a stronger organization because of our work with Sandra.

Sandra has operated like an arm of our organization; gaining a sound understanding of our needs, challenges, principles and constraints. She consistently designs training which not only meet our needs, but she's energetic, fun and innovative. Oh yes, and we learn something too!

"Sandra's book is an uplifting and life-affirming exploration of happiness at work.  But the underlying message from all of the contributors really emphasizes that happiness is a skill and a choice that influences the entire range of our human experience. Qualities like gratitude, self-knowledge, presence, authenticity and serving others-these are such valuable life skills that any of us can learn and apply to enrich every day of our professional and personal lives. It's a book to read and read again anytime we need a little encouragement and a hug!"

"Some of my fondest memories are the times Sandra and I would partner to design and deliver coaching sessions aimed at Leadership and Team Development. She is fun to partner with. She is bright and talented and competent. However, what puts Sandra over the op is that she always brings joy and laughter and comfort to her coaching. She makes you feel a happiness that you are sitting in her class and it is going to be a great day."

"Shortly after the launch of Sandra's book, Choosing Happiness at Work, I approached her and asked her to design customized training for our department that was embarking on a period of change. Sandra met with me, listened to my needs and wants and presented our leadership team with a 6-month hybrid workshop design. Session one and eight were held in person, while the six half day sessions were experienced virtually. Based on the needs of the team, Sandra took us through a journey of self-awareness, incorporating discussions and activities around values and passions to the group. The Personality Dimensions report gave each participant a concrete resource to guide their self-awareness journey.  Additional topics presented included: Emotional Intelligence, navigating change with optimism and flexibility, incorporating play and passion into work, seeing the good in each day and team awareness.

Sandra has a natural ability to connect with all participants through the personal stories and past experiences she shares. Sandra's knowledge of the Employment Services sector earned the trust and respect of those in the room very quickly. Sandra gave time for self-reflection and sharing and also incorporated many opportunities to play into the series. Although the theme of the workshops was embracing change and choosing happiness at work, the end result was a closer, more open team. I think it was the perfect series to bring our team back together after working a computer screen away for so long! I look forward to hiring Sandra for many more training opportunities with Georgian College."

Thank you so much for the opportunity to take part in the training workshop last week.  It was fantastic. Thanks again for a great workshop and learning experience.

"Sandra has captured the essence of how to bring happiness to the workplace by providing simple and practical lessons gleaned from "happy" people. Whether you are a business owner, a leader, or a committed employee, the choices you make can influence your own happiness. Sandra exemplifies the power of intention, recognition, and purpose in creating happiness. This is a quick read packed with inspirational stories."

The stronger features of the workshop were the enthusiasm with which it was delivered; knowing that anything that you can do in-person, you can do on-line and the practice going in and out of breakout rooms. I also felt I learned a lot about Zoom. I highly recommend this. Great job!

"I knew a few pages in I needed to get multiple copies to keep on my desk. I want not only the staff I work with but new employees that we on-board to receive this book so we can, as a team, reflect on how we can bring happiness to work. The personal stories in this book brought focus to real life strategies that we can all relate to."

"Our company had worked with Sandra in the past as she provided leadership training to some of our experienced and newer supervisory staff.  When looking for similar training a few years later, we knew Sandra would be our first call.  This time she introduced the Choosing Happiness at Work Leadership Training to our team.

Our staff enjoyed the discussions around coaching conversations and effective communication.  Whether it was the activities our employees participated in, the examples and stories that were shared or the assessments and models that were used, our team was able to take away items to work on and use in their own leadership roles at G.T. French.  They really enjoyed how the training connected to Sandra's book; with topics such as creating happiness through kindness and encouraging a collaborative work culture.  Our participants learned the difference between being a manager and a leader which brought about positive change within their own departments – making work a happier place to be."

Thank you for your excellent class. I learned a great deal mainly as a result of your relaxed and laidback style, which relaxed me out of my nervousness and allowed me to connect with my creativity and imagination. Your style of focusing on what is relevant and your openness in showing your process of learning from experience, how we can become effective presenters is most appreciated. Very quickly you were one of us. I was so at ease the three hours flew by. The next morning, I went over the printout and I remembered all of it. Thank you, Sandra. It was a pleasure to watch a true professional.

Sandra's passion for achieving customer outcomes, her professionalism, excellent facilitation skills and her sense of humour are just a few of the qualities that contribute to her being one of the best in the business.

"Sandra Summerhayes has written a book that is a valuable tool for individuals, teams, and organizations who want to have a better way to communicate, collaborate and infuse general satisfaction in the workplace. The book includes real-life stories that are both inspirational and relatable. Sandra's optimistic and practical perspective shines through this refreshing approach to happiness in the workplace. I highly recommend this book!"

"I have had the pleasure of knowing and working with Sandra for over ten years. It is no surprise that she has authored a book on happiness. I don't think there has ever been a time when I haven't seen her smiling. I love that her book reflects her values as much as it does those of whom she interviewed.

Sandra has pulled together a practical guide; a book of ideas based on personal experiences, on how both the individual and the leader can contribute to a workplace where people are inspired to do good work."

Very well managed, smooth presentation Thanks for very useful information and explanation. This was hugely valuable.

Sandra Summerhayes is a dynamic, skilled facilitator who has the ability to function as the "chameleon" of the group to engage individuals with diverse experiences, styles and preferences. She works with the customer to design and deliver meaningful, relevant learning experiences.

Sandra, I just have to say you were amazing. I already heard feedback from a few attendees about the webinar and they felt the same. I noticed we did not lose any participants throughout the session which is always an indication of how captivating it was. The strategies will be put into great use.

I wish to extend my sincere thanks to Sandra Summerhayes for excellent facilitation. She is the best teacher who teaches from the heart, not from the book.

I am much better prepared to offer virtual Personality Dimensions Workshops now. I feel almost ready to advertise my offerings.