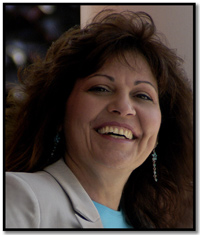 Sandra Summerhayes
Sandra is the founder of Sandra Summerhayes & Associates Professional Training Group.  Her commitment to personal and professional development, while meeting the needs of specialized interest groups, has been the cornerstone of a 20 year career in Training & Development. Couple this determination with a warm intuitive sensibility and you have a powerful force for initiating change in your business or organization.
Sandra has also worked with organizational supervisors and managers to develop individual learning plans for strengthening their leadership abilities.  She aims to meet their specialized needs by engaging them in training needs analysis and by coaching management to identify training gaps among themselves and their staff. Whatever the requirements, each organization gets a tailor made solution, one that works solely for them and is delivered in an innovative, fun and professional manner.
Sandra is a certified trainer, facilitator, human resource specialist, employment counselor and laughter leader as well as being certified in the Myers Briggs Type Indicator, Personality Dimensions, Emotional Intelligence and is one of only three Thiagi Certified trainers in Canada. She is past Chair of the Leadership Niagara Curriculum Committee, a past Director of the Port Colborne Wainfleet Chamber of Commerce as well as Chair of their Education Committee.
Sandra Summerhayes was recently interviewed by Dr. Robin L Owens about Leadership purpose. Take a look!
The stronger features of the workshop were the enthusiasm with which it was delivered; knowing that anything that you can do in-person, you can do on-line and the practice going in and out of breakout rooms. I also felt I learned a lot about Zoom. I highly recommend this. Great job!

I am much better prepared to offer virtual Personality Dimensions Workshops now. I feel almost ready to advertise my offerings.

Sandra Summerhayes is a dynamic, skilled facilitator who has the ability to function as the "chameleon" of the group to engage individuals with diverse experiences, styles and preferences. She works with the customer to design and deliver meaningful, relevant learning experiences.

Having worked with Sandra for many years in a variety of capacities I have always found her passion for people to be at the core of the work she does. Sandra's dedication to bringing people together to learn and challenge themselves is remarkable. If you have ever been in a room with Sandra you will leave energized, with a renewed passion for your work and an enthusiasm that is contagious. I have had the opportunity to experience firsthand the kind of impact she has had on our staff and clients through various learning sessions. Sandra is a true professional who is continuously learning and sharing her knowledge with others. The John Howard Society of Niagara is a stronger organization because of our work with Sandra.

Very well managed, smooth presentation Thanks for very useful information and explanation. This was hugely valuable.

Thank you so much for the opportunity to take part in the training workshop last week.  It was fantastic. Thanks again for a great workshop and learning experience.

[As a new graduate], I found myself in an employment world of shrinking job availability and increased competition. Sandra was pivotal in assisting me with understanding myself as a person, and as a potential employee. Her perspectives on what personal and professional characteristics businesses are looking for in employees were remarkably insightful. Sandra worked with me to provide me the self-awareness I needed to speak confidently with potential employers…I owe my success in my job search to Sandra.

Sandra's passion for achieving customer outcomes, her professionalism, excellent facilitation skills and her sense of humour are just a few of the qualities that contribute to her being one of the best in the business.

It is with great enthusiasm that I recommend Sandra Summerhayes. I have had the pleasure of working with Sandra multiple times in various facets. Whether you are working with Sandra as a colleague or a participant of her many workshops, she brings great enthusiasm, knowledge and concern for quality. Sandra's knowledge of her training programs, such as Personality Dimensions, is next to none. This knowledge, along with her warm personality and flawless delivery make for exceptional workshops leaving you feeling like there is nothing you cannot tackle. I have also had the opportunity to work with Sandra and it was an absolute pleasure. She maintained open lines of communication, gave useful feedback and always provided the highest quality of work. As a young professional, Sandra has left me with useful tools, tips and tricks that I refer to on a regular basis. Her 'open door' attitude means that she is a mentor that I take extra effort in utilizing. I am happy to include her in my network.

Sandra, I just have to say you were amazing. I already heard feedback from a few attendees about the webinar and they felt the same. I noticed we did not lose any participants throughout the session which is always an indication of how captivating it was. The strategies will be put into great use.

Sandra has been a tremendous asset assisting with the facilitation of our in-house management training programs over the past two years. Sandra has been able to grasp the intricacies of our ever growing businesses consisting of over 100 Community & Daily Newspapers, Magazine publishing, Consumer Show's, Directories and Internet Portals. Her ability to truly listen and facilitate productive dialogue in numerous sessions covering a large variety of topics from new manager sessions to hiring & developing top talent, coaching, motivation, communication, managing tasks and priorities, positive discipline, leadership and change management has helped empower our manager's in facing the daily challenges of this dynamic industry.

Thank you for your excellent class. I learned a great deal mainly as a result of your relaxed and laidback style, which relaxed me out of my nervousness and allowed me to connect with my creativity and imagination. Your style of focusing on what is relevant and your openness in showing your process of learning from experience, how we can become effective presenters is most appreciated. Very quickly you were one of us. I was so at ease the three hours flew by. The next morning, I went over the printout and I remembered all of it. Thank you, Sandra. It was a pleasure to watch a true professional.

I wish to extend my sincere thanks to Sandra Summerhayes for excellent facilitation. She is the best teacher who teaches from the heart, not from the book.

Sandra has operated like an arm of our organization; gaining a sound understanding of our needs, challenges, principles and constraints. She consistently designs training which not only meet our needs, but she's energetic, fun and innovative. Oh yes, and we learn something too!